WinGuard is an open PSIM platform
Physical Security Information Management (PSIM) is a software platform that integrates several non-connected security systems, controlling them by an extensive user interface. The user has the ability to detect incidences registered by different security and information systems and to resolve them with approved standardized procedures.
Using WinGuard as a centralized management system reduces:
The modular extensibility of WinGuard offers high investment protection.
Due to individually adapted modules for particular functions, systems, workflows or verticals, WinGuard also responds to specific project requirements.
Benefits:
Open platform
Open scalability and extensibility
Guided operation
Reports & Audits
Security & Stability
Interface to a long range of well-known systems, including NEDAP, NOX, Milestone, Bosch, SPC, Intrepid and many more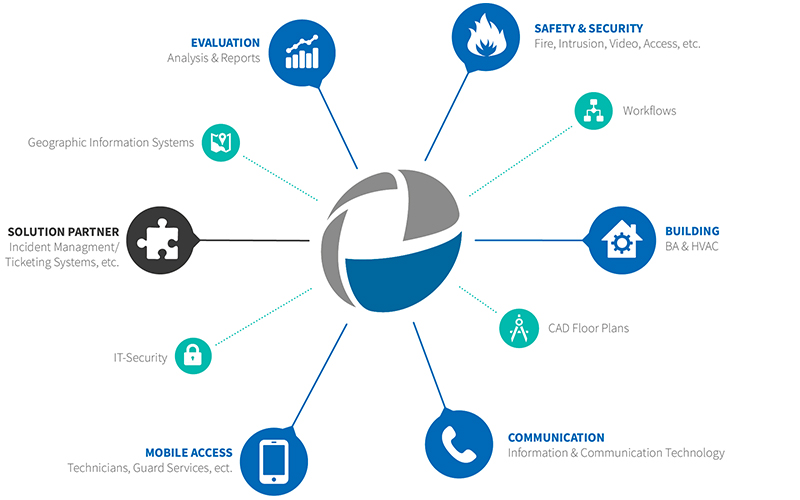 WinGuard is offered in collaboration with Advancis
Read more about the benefits of WinGuard on our partner's website: https://advancis.net/ .